Coinbase is the world's most popular way to buy and sell bitcoin, ether, and litecoin.
Founded back in June of 2012, when a single bitcoin was worth less than $15, Coinbase has since flourished into one of the most polished digital currency exchanges on the market.
The clean and simple interface offered by Coinbase is no doubt a major reason behind their success in a complex industry where inputting the wrong decimal point can cost you thousands of dollars.

If your parents, grandparents, aunt or uncle owns any bitcoin, it's pretty much a guarantee they purchased it through Coinbase. Multiple times throughout this past year, often during rises in the price of bitcoin, the Coinbase app managed to climb the top of the App Store's most downloaded list. With 32 countries supported and over 50 billion dollars in digital currency exchanged, nobody in crypto onboards users better than Coinbase does.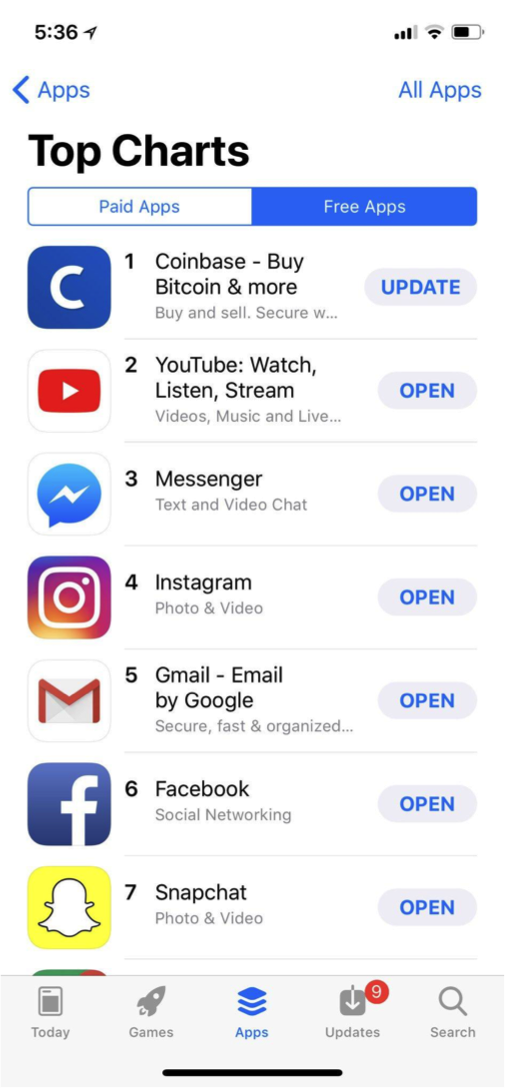 Coinbase isn't the best cryptocurrency exchange for everyone, though. There are trade-offs for being so straightforward and easy-to-use; namely in the functionality department.
First off, Coinbase only facilitates the purchase of a few cryptocurrencies: bitcoin, ether, litecoin, and most recently Bitcoin Cash. According to CoinMarketCap.com there are a grand total of 1,516 unique cryptoassets being traded today. You'll need to choose a Coinbase alternative below if you want a taste of the other 1,512 cryptoassets in 2018.
Second, you don't get access to any kind of trading interface using Coinbase. We won't get into the nitty gritty of how trading trading tools work in this article, but even doing something as straightforward as placing a limit order will require you to use a Coinbase alternative.
Coinbase is really good at providing easy access to a select handful of cryptocurrencies. If you want to further explore the vast world of crypto and perhaps dip into some altcoins, check out the best coinbase alternatives for 2018 listed below.
The Inherent Dangers of Centralized Exchanges
But first, a short lesson on safety!
It's important we brush up on crypto safety 101. This section will serve as a gentle reminder of the risks you expose yourself to when you use a centralized exchange.
Cryptocurrencies enable hodlers to be their own bank. Digital assets have no physical form, so it's not quite as simple as stashing all of your money under your mattress. It all boils down to maintaining ownership of your private keys. If you do not own your private keys, you do not own any cryptocurrency.
This is why you should exercise caution when you transfer your valuable funds to an exchange. Exchanges have been hacked before, and they will be hacked again. We're barely over a month into 2018 and there's already been two major incidents involving $100,000,000+ in lost funds as a result of hacks and poor management.

Another important thing to watch for when using a cryptocurrency exchange – your address bar. Attackers are capable of creating fake sites, which look identical to their genuine counterparts, that capture your login information for them to later steal your funds. This is called a phishing attack. You can avoid phishing attacks by glancing at your address bar to ensure the domain you are visiting is correct before you enter your login details.
Keep these dangers in mind and stay safe out there. Exchanges are a very important part of the cryptocurrency landscape, their benefits clearly outweigh their risks for most people. Don't get caught thinking that it couldn't happen to you, because it definitely could!
What Makes a Good Cryptocurrency Exchange?
Let's start with a quick definition so we're all on the same page. A cryptocurrency exchange is a platform which facilitates the trading of cryptocurrencies, and sometimes the conversion between fiat currencies and cryptocurrencies. There are over a hundred functioning cryptocurrency exchanges worldwide, but you should choose which exchange you do your trading on carefully.
Here are a few things worth considering when choosing between cryptocurrency exchanges:
Payment Methods & Fees: How do you plan to get money on and off the exchange, and what will it cost you? Not every exchange offers the ability to convert cryptoassets to traditional fiat currencies. The most expensive fees are typically charged when going through that fiat to crypto or crypto to fiat conversion, otherwise trading fees are mostly negligible for the average buyer.
Verification Requirements: Are you required to submit identification? If so, how long will it take to get approved? Many exchanges will allow you to use their platform without any form of serious verification, but to unlock larger withdrawals you'll need to confirm your identity.
Customer Support: This is a tough one to measure in today's markets. The reality of the situation is that the industry is growing so rapidly that exchanges simply can't keep up with the demand. The CEO of Binance revealed earlier this year that his company receives about 20,000 fresh support tickets everyday. You might have better luck on smaller exchanges, but I wouldn't hold your breath. This is why I believe community to be just as important as customer support.
Everything else: What is their reputation like? How nice is the user interface? How supportive is the community? It's not always wise to be blindly let by the crowd, but popularity can be a useful shortcut for getting a quick read on each of these things.
The Best Coinbase Alternatives 
Now that you're familiar with the strengths and weaknesses of Coinbase, you know to be careful lending your private keys out, and you know what characteristics make up a good cryptocurrency exchange; let's start exploring our options.
These are the best Coinbase alternatives:
1. Binance
Website: Binance.com
Twitter: @binance_2017 (626K followers)
Reddit: /r/BinanceExchange (10,468 subscribers)
Binance is a relatively new exchange that has seen insane growth over the past year – they've already surpassed 6 million users! It's not all fun and games being one of the largest cryptocurrency exchanges in the world. Binance was forced to temporarily close new user registrations earlier this year to perform an infrastructure upgrade.

Binance recently suffered an extended outage in February which led to speculation, most notably from infamous crypto personality John McAfee of McAfee anti-virus fame, that the exchange had been hacked. A couple days later once the exchange was brought back online, a full explanation was released by CEO Changpeng Zhao citing a series of database failures as the problem.
Binance and Changpeng Zhao kept users in the loop during the entirety of the recent downtime – that's a definite plus in the customer service department. Binance offers a large selection of altcoins and appears to add a fresh handfull every week. Offering both a basic and advanced trading interface, Binance is a viable option for traders of all skill levels and serves as an excellent Coinbase alternative for 2018.
2. Bittrex
Website: Bittrex.com
Twitter: @BittrexExchange (581K followers)
Reddit: (unofficial): /r/Bittrex* (4,070 subscribers)
Bittrex is a fully regulated United States based cryptocurrency exchange designed with security and scalability in mind. It's clear that Bittrex, and their enthusiastic Twitter bio, didn't quite expect this level of scalability to be required of them. New user registrations are currently disabled on the exchange due to the overwhelming amount of traffic the site was receiving.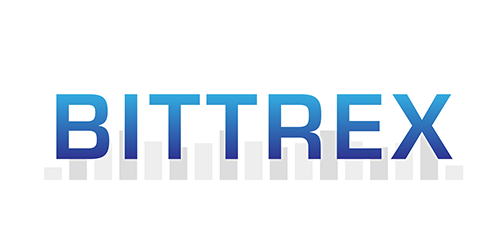 This is a trend you are going to continue hearing; crypto exchange attracts too many users, forced to temporarily disable new registrations until infrastructure upgrades complete. This isn't a bad thing. In fact, the exchanges willing to turn away potential new customers in order to maintain a high level of service for existing members are the ones who you want to do business with.
Bittrex currently supports over 190 unique cryptocurrencies on its trading platform, all of which have passed a compliance audit by the Bittrex team to ensure they can be listed within the United States. Bittrex is currently maintaining a waitlist of those interested in joining the exchange once they re-open registration.
You can get a full break-down on our Bittrex comparison article.
3. KuCoin
Website: KuCoin.com
Twitter: @kucoincom (173K followers)
Reddit: /r/KuCoin (9,446 subscribers)
KuCoin is smaller than the other exchanges we've talked about so far, but they appear to be doing things right. Between a quick and easy registration process, a great mobile app, and a clean trading interface, KuCoin might just be an underrated gem.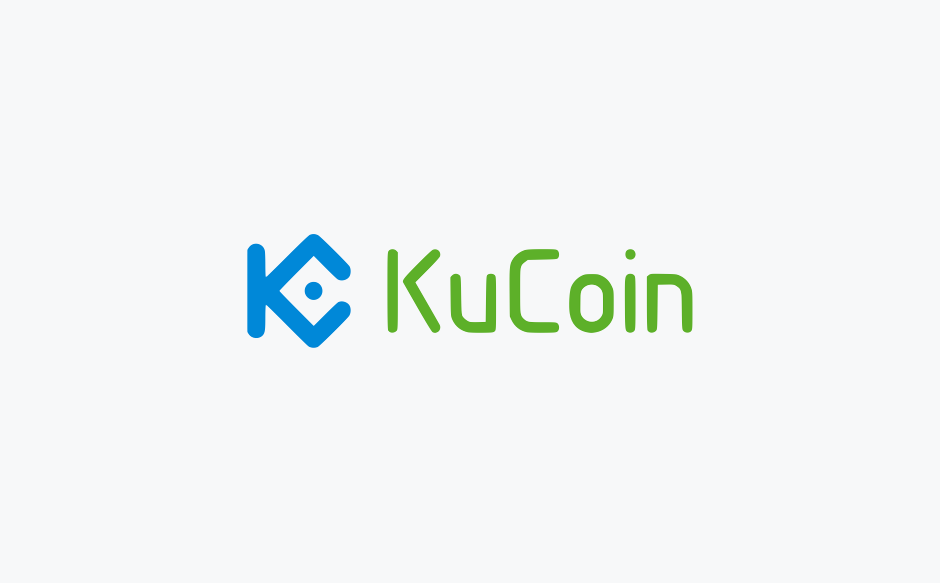 KuCoin appears to be very active in adding new cryptoassets to their exchange; we counted 10 new additions from this past week alone. In the customer service department, there are KuCoin employees listed as moderators on the KuCoin's Reddit.
However… none of them seem to answer many questions based on their comment histories. That's a bit disappointing. KuCoin does offer live customer support via their website in case you find yourself needing some help, although their English isn't great.
Considering the current state of customer service on cryptocurrency exchanges (virtually non-existent), this isn't a huge deal. You do not need to go through any kind of verification process to begin trading on this Hong Kong based exchange.
4. BitStamp
Website: BitStamp.com
Twitter: @Bitstamp (270K)
Reddit (Unofficial): /r/BitStamp (3,067 subscribers)
BitStamp is a London based exchange which has come along way since starting out from its co-founder's garage back in 2011. At that time the company was just €1,000, 2 laptops, and 1 server. Founders Nejc Kodric and Damijan Merlak have since nurtured their creation into becoming the oldest and largest cryptocurrency exchange in all of the European Union.

Things seem to move much faster in the cryptocurrency space than they do in the outside world surrounding it. Being in business as long as BitStamp has been without any major issues is a huge accomplishment.
BitStamp is very similar to Coinbase in the sense that they don't offer very many altcoins. You'll only find Bitcoin, Ripple, Ethereum, Litecoin, and Bitcoin Cash on the BitStamp platform. BitStamp does offer both USD and EUR pairings for all of the aforementioned cryptocurrencies, but the fees are on the high side. You'll be paying 0.25% per trade unless you're doing greater than $20,000 USD in volume every month.
5. Poloniex
Website: Poloniex.com
Twitter: @Poloniex (153k followers)
Reddit (unofficial): /r/Poloneix (1,336 subscribers)
Poloneix bills itself as a US-based digital asset exchange offering maximum security and advanced trading features. Margin trading offered by Poloneix allows users the opportunity for traders to make money by shorting cryptoassets they believe to be overvalued. Beginners should be careful, as margins increase potential losses.

Poloneix doesn't offer the largest selection of altcoins, but you will find a few. Monero, ZCash, and 0x are some of the bigger names listed. Poloneix doesn't appear interested in actively adding new alts at the same rate its Asian competitors like Binance and KuCoin are.
We have full comparison of Poloniex with Kraken here.
6. Kraken
Website: Kraken.com
Twitter: @krakenfx (254k followers)
Reddit: /r/Kraken (7,440 subscribers)
Founded back in 2011, Kraken is another United States based cryptocurrency exchange which has aged well with the times. Offering a diverse set of fiat pairings including USD, CAD, GBP, and JPY, Kraken enables traders to trade crypto for fiat, and back again if needed.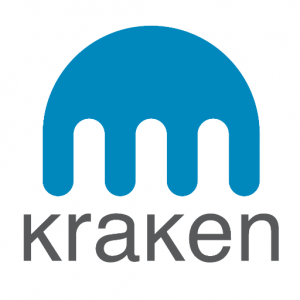 Similar to its fellow US-based exchanges, there's not a huge selection of altcoins to be traded on Kraken. Kraken was rumored to have been adding around 50,000 users everyday during the close of 2017, and that hasn't gone unnoticed. There have been some hiccups along the way as the exchange tries to scale in response to the booming cryptocurrency industry.
7. Gemini
Website: Gemini.com
Twitter: @GeminiDotCom (51.3K followers)
Reddit (unofficial): /r/Gemini (1,475 subscribers)
Have you seen The Social Network? Gemini is a fully regulated United States based cryptocurrency exchange founded by the Winklevoss twins. Tyler and Cameron Wiklevoss, who once sued Facebook's Mark Zuckerberg claiming he stole their idea, have been big names in Bitcoin for a long time. The twins began investing in Bitcion startups way back in 2013 and have since spent some of their profits by purchasing seats on Richard Branson's Virgin Galactic spacecraft.

Gemini, established in October 2015, is said to be an exchange for both first-time users and professional traders alike. Gemini's unofficial subreddit doesn't appear to be too active, and the posts that do exist tend to complain about the exchange's long identity verification times. Something to keep in mind if you plan on testing out this service. Gemini only offers the trading of Bitcoin and Ethereum. No altcoins here.
8. QuadrigaCX
Website: QuadrigaCX.com
Twitter: @QuadrigaCoinEx (5.2K)
Reddit: /r/QuadrigaCX (2,019 subscribers)
This one is for our Canadian readers! QuadrigaCX is one of the few cryptocurrency exchanges to offer crypto pairings to the Canadian dollar. Quadriga is lacking in the trading interface department, and it's probably not the best exchange for whales looking for serious volume, but QuadrigaCX may just the best Coinbase alternative for Canadians.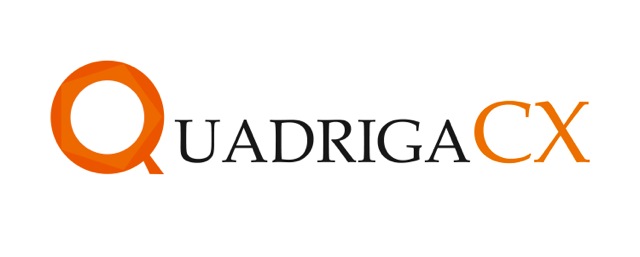 Canadians who've used Coinbase in the past know about the heavy fees all too well. First off, Coinbase only allows Canadians to purchase cryptocurrency using a credit card. This is a problem in of itself due to the growing number of Canadian credit card companies banning the purchase of cryptocurrencies.
Then, if you're lucky enough to own a compatible credit card, you're going to be hit with a 3.99% fee for using a credit card, a foreign exchange fee for paying with CAD, and potentially a cash advance fee from your credit card company on top of that!
QuadrigaCX offers a variety of deposit options for Canadians including Interac Online, bank wires, and Flexepin vouchers. Definitely check out QuadrigaCX if you're a Canadian looking for a less expensive alternative to Coinbase.
The Best Coinbase Alternative Is…
| | | | |
| --- | --- | --- | --- |
| Exchange | Altcoins | Trading Fees | Fiat Pairings |
| Binance | 111 | 0.1% | No |
| Bittrex | 191 | 0.25% | No |
| KuCoin | 104 | 0.1% | No |
| BitStamp | 4 | 0.25%* | USD, EUR |
| Poloniex | 67 | 0.15%-0.25%* | No |
| Kraken | 15 | 0.16%-0.25%* | USD, EUR, CAD, GBP, JPY |
| Gemini | 1 | 0.25%* | USD |
| QuadrigaCX | 4 | 0.5%* | USD, CAD |
The true answer to this question is highly dependent on what you're looking for as a cryptocurrency trader.
If it's altcoins that you want; Binance, KuCoin, and Bittrex are your best options. If fiat pairings are important to you; check out BitStamp and Kraken.
This page serves as the ultimate resource for traders seeking the best Coinbase alternative. Sign up to all of the exchanges listed above if you really want to, but remember – be safe out there!