Key Differences
| | | |
| --- | --- | --- |
| | Poloniex | Kraken |
| Founding year | 2014 | 2013 |
| Location | Delaware, United States | California, United States |
| Fees (overall) | Very low | Very low |
| Transaction fees | Very low | Very low |
| Withdrawal fees | None; just the cost to the exchange | None; just the cost to the exchange |
| Deposit fees | None stated | Very low and limited |
| Trading interface | Great | Great |
| Currencies | ~100 | ~10 + some fiat currencies |
| Deposit limit | Almost none | Almost none apart from for fiat deposits |
| Withdrawal limits | $25,000 daily to start | $2,000 daily, $10,000 monthly. Increases with verification tier |
| Verification requirements | Difficult | Difficult, but done in tiers |
| Customer support | Slow | Fast and offers a beginners guide |
| Margin trading | Available, finance with others | Available, finance through Kraken |
| Platforms | Web | Web, iOS |
| Fund security | Strong, confidential | Strong, public |
Use Kraken if:
Want to and trade with fiat currencies
Are a beginner
Want the peace of mind of fast customer support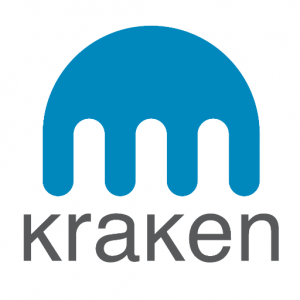 Use Poloniex if: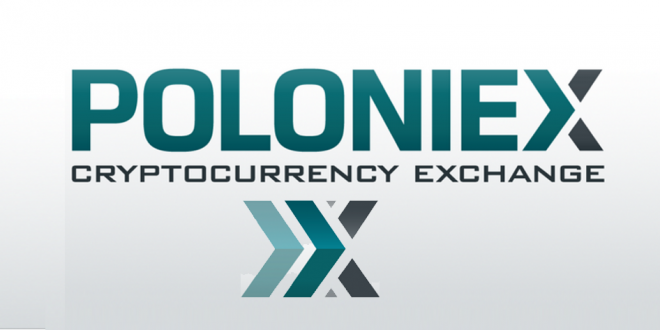 Types of Cryptocurrency Exchanges
There are three main types of cryptocurrency exchanges.
Traditional exchanges connect buyers and sellers to each other with the exchange as a temporary middleman, charging a small fee on each transaction.
Cryptocurrency brokers set their own cryptocurrency buying and selling prices, making a profit through the price difference.
Peer-to-peer exchanges list and connect cryptocurrency buyers and sellers, presenting their transaction history, prices and preferred payment method.
Both Kraken and Poloniex fall under the banner of traditional trading exchanges. The main advantages of these is that they allow you to make live short-term predictions on the market with low fees. However, they're not beginner friendly and require some trading knowledge.
Traditional exchanges have plenty of advantages, but you should only use them if you're familiar with exchanges or are willing to learn.
Exchange History
Kraken is a project starting in 2011, opening in 2013 and still running today. Whilst they've run in to some troubles in the past, such as a hack that resulted in the loss of around 10% of all funds, Kraken is one of the oldest and most trusted exchanges out there.
The Kraken team is US based and are registered in San Francisco, California. The company backed by millions of dollars of venture capital from prominent investors.
Similarly, Poloniex was founded in 2014 and operates out of US town Wilmington, Delaware. In 2018, Poloniex was bought for $400 million by Massachusetts technology company Circle. Circle plans to grow the platform and become "the first (Government) regulated crypto exchange".
Fee Summary
Transaction Fees
Both exchanges clearly display their transaction fees. However, your specific circumstance might not be able to be generalised as numbers are always changing and depend on what you're trading.
Therefore, you should check the Kraken fee schedule and Poloniex fee schedule to find the network which will get you the lowest fees.
Fees on both networks are around 0.00-0.20%. If you need some help interpreting those numbers, a 0.20% fee on a $100 transaction would amount to 20 cents.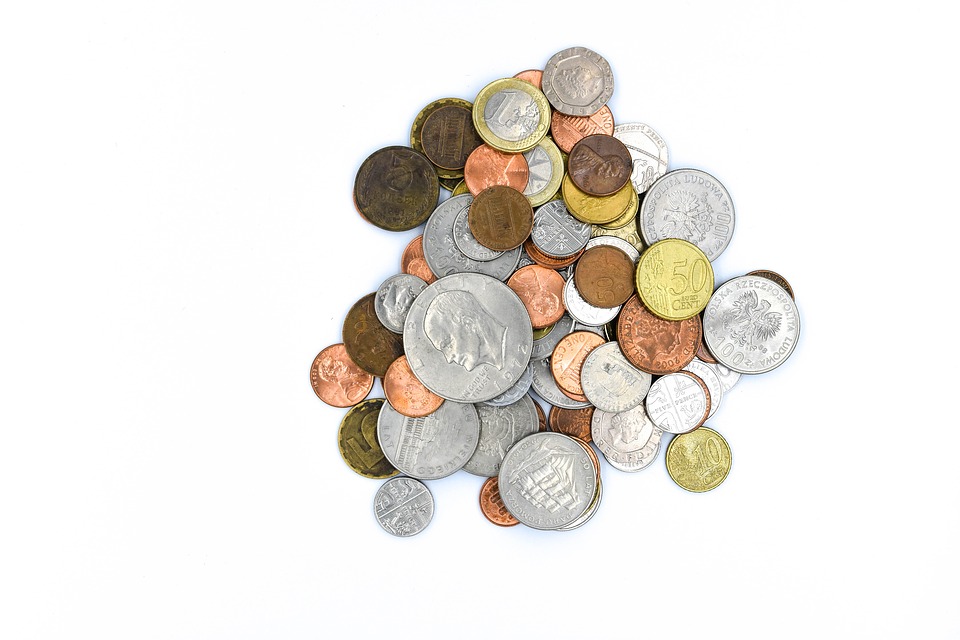 Fees are based on whether you're a maker or taker, as well as the trading volume of the exchange. Makers put up a trade that nobody is currently willing to accept, then takers go through with them. The volume of the exchange is clearly displayed on the exchange pages of each.
Withdrawal Fees
You should also be wary of withdrawal fees. These can oscillate through the day depending on the load on your cryptocurrency of choice.
Both exchanges claim that their withdrawal fees are only used to cover the system cost of making a payment on their end, so you should definitely check indicators such as the median Bitcoin transaction fee to look for any recent spikes.
Deposit Fees
Poloniex doesn't state any deposit fees, but Kraken states a few for some fiat and crypto currencies. You should check to see if any of them apply to you.
Trading Interface
Poloniex displays:
Order books
Adjustable price history across two graphs with separate axes
Order books
Market depth
Trade history
Kraken displays:
Order books
Recent trades
Spread
Market depth
Volume
Lots of traders use and like both of these interfaces, so take a look for yourself to see what you prefer. You can view the exchanges with just a basic account, so take a look at both a Poloniex exchange and a Kraken exchange and take your pick.
Supported Currencies
Poloniex undoubtedly offers more exchanges than Kraken. They have exchanges from Bitcoin, Ethereum, Monero and Tether to the other coins in the system, so if you're interested in trading between altcoins Poloniex might be for you.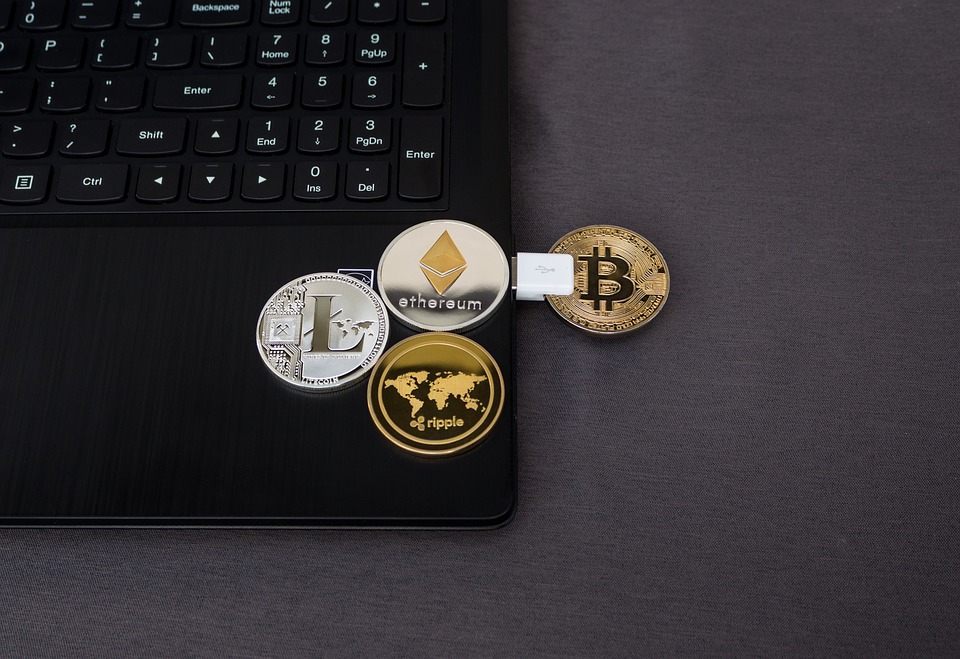 Kraken not only has fewer currencies implemented but only offers an exchange through Bitcoin for most of them. Moreover, most of your Kraken trades will be through Bitcoin.
Importantly, Kraken supports and lets you trade with fiat currencies, whereas Poloniex will only let you swap crypto.
Deposits and Deposit Limits
Kraken is well-known for being a cryptocurrency which supports some regular fiat currency deposits, as well as deposit options for a range of around 10 of the major cryptocurrencies including Bitcoin, Ethereum, Dash and EOS.
In terms of cryptocurrency deposits, they clearly specify the deposit minimums as well as the expected waiting times for each currency.
Poloniex doesn't support fiat currencies, but offers a huge range of around 80-90 cryptocurrencies you can deposit.
Withdrawals and Withdrawal Limits
Poloniex has:
A $25,000 USD daily withdrawal limit
Around 100 cryptocurrency withdrawal options
Kraken has:
Fiat currency withdrawal options
Around 10 cryptocurrency withdrawal options
Withdrawal limits variable to your level. A tier 1 account can withdraw $2,000 daily and $10,0000 monthly
Verification Requirements
| | | |
| --- | --- | --- |
| | Poloniex | Kraken |
| Full name | ✔ | ✔ (Tier 1) |
| Street address | ✔ | ✔ (Tier 2) |
| Country | | ✔ (Tier 1) |
| Mobile number | ✔ | ✔ (Tier 1) |
| Email address | ✔ | ✔ |
| Date of birth | | ✔ (Tier 1) |
| City | ✔ | ✔ (Tier 2) |
| Post code | ✔ | ✔ (Tier 2) |
| Identification document | ✔ | ✔ (Tier 3) |
| Identification via webcam picture | ✔ | |
| Proof of residence | | ✔ (Tier 1) |
Poloniex has a long and difficult ID verification process. Instead of just uploading an image with your ID, it requires you to use your webcam. Verification could take days or weeks. On top of all this, Poloniex demands a plethora of information to create an account.
Kraken works on a tiered system, each of which requires additional forms of verification. In the end, a tier 3 Kraken account requires about the same amount of information as Poloniex.
However, the main advantage is that you can start straight away without waiting for ID verification by just using a tier 2 account. You'll only miss out on some fiat options and increased limits.
Customer Support
Both exchanges offer customer support services, but Poloniex is known for incredibly long waiting times for supports. Although many users have no problems with the site, those in need of assistance don't seem to be finding it. Even the official Poloniex company page is littered with complaints.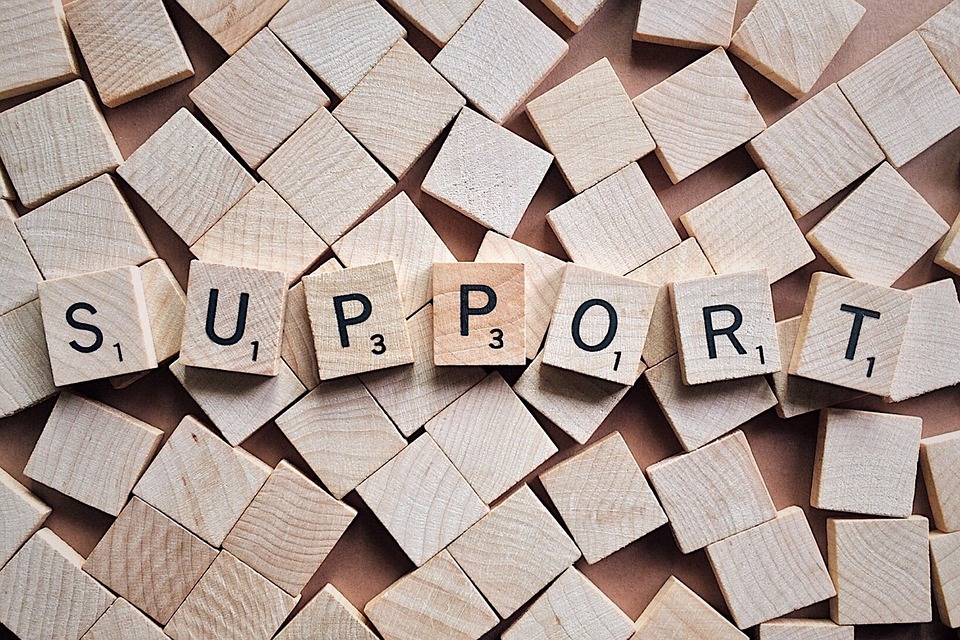 Meanwhile, Kraken support appears to be much more reasonable. If you're new to the traditional exchange space and might end up in some trouble, support alone might be the reason to pick Kraken.
If you're a beginner, you can find all the information you need to know on the Kraken explainer pages. The guide will run you through all the essential terms and trading options to get you started.
Margin Trading
In addition to their exchanges, Poloniex and Kraken offer a little more to advanced users by providing options for margin trading (making trades on borrowed money).
The key difference here is that Poloniex links up those willing to lend and those who desire financing directly on their site.
On the other hand, Kraken users can make margin trades and be financed by Kraken themselves.
Platforms
Both exchanges have websites which can be accessed on all devices, but Kraken has one advantage up their sleeve; the Kraken iOS app.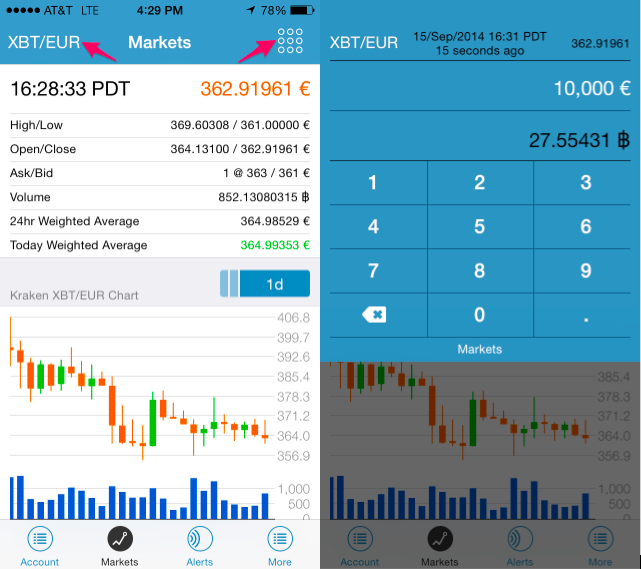 The app is disliked for its lack of usability, receiving a review score of one out of five stars on the Apple store. Despite this, it might be a useful tool for keeping track of the markets whilst you're on the move.
There are third-party mobile applications for each, but they're unsafe to use. The Poloniex website calls them "impostor" appellations, and it's possible for the developer to insert malicious code and scam you.
Both websites can handle mobile devices regardless, so there's no reason to install anything but the official Kraken iOS app for these exchanges.
Fund Security
Since you are relying on the exchange to secure the funds you have in your account balance, you'll want to take a look at the security measures that the exchanges are taking.
Both keep funds "offline in air-gapped cold storage" and allow you to set up two-factor authentication.
Since Kraken and Poloniex are US-based exchanges, you can expect them to be following US industry guidelines. However, it's possible that both lack the proper licenses they need to be trading.
It's not currently expected that they'll be closed, but you might see functionality such as fiat currency deposits and withdrawals be disabled whilst they work to legitimize themselves in front of the US government.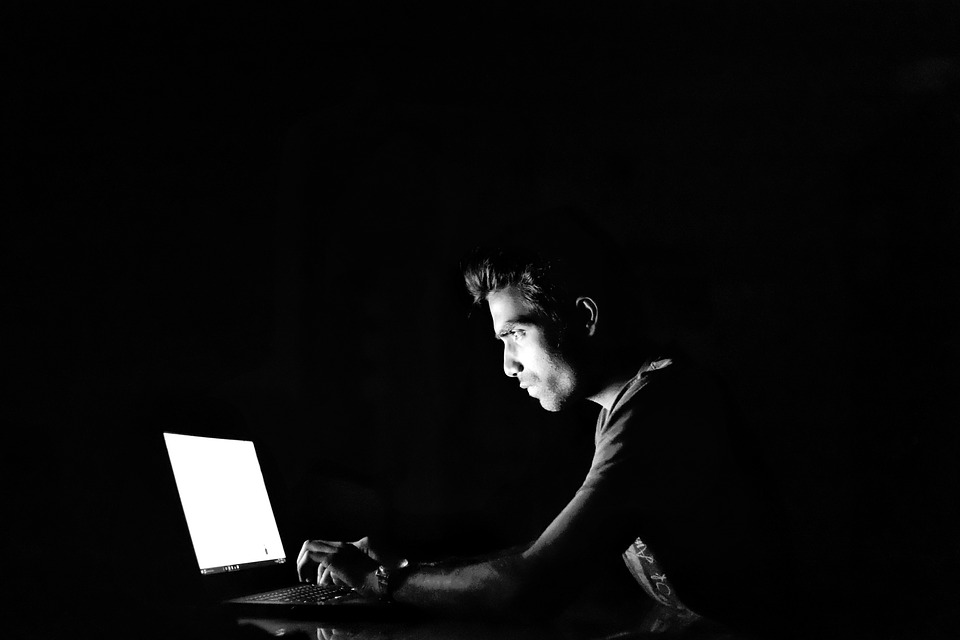 In 2014, Poloniex lost over 10% of their funds in a hack. Due to a simple programming mistake, "the hacker discovered that if you place several withdrawals all in practically the same instant, they will get processed more or less at the same time. (The result was) a negative balance". Since these accounts were overdrawn, a huge deficit was left in the system.
Poloniex hasn't explained many of their security mechanisms, but Kraken couldn't be more different. They proudly rest security fears by explaining that they have everything from "armed guards, video surveillance and retina scans" to full monetary reserves to prevent bank runs.
Kraken is widely trusted, even by the courts. Following the Mt. Gox exchange hack, Kraken was given the responsibility of helping to reimburse Mt. Gox customers by the bankruptcy courts. You can still submit claims for the hack on the Kraken website today.