Meet the Reblocked Team!
Searching for information on Crypto and Blockchain tech is dangerous.
The amount of misinformation, schemes, pump, and dumps, and conflicts of interest are more prevalent. It's the Wild West!
Here at Reblocked, we only care about one thing: cryptocurrency. Our team has collectively spent over a decade understanding cryptocurrency. At the end of the day, our #1 goal is to help you better understand crypto and how to keep yourself protected from potential scams. No matter if you're just getting started learning about financial literacy or you've grown up with your own savings account, we're here to help you!
When I started researching Crypto projects, I was shocked at the level of garbage out there. I decided to create the resource I WISH I had when I started investing and learning in the space.
With this in mind, reblocked.com was born! Today we are building a team of passionate (but reasoned) blockchain enthusiasts. While we do cover investing topics, we are ultimately excited about the future of Crypto, not just as a speculative play but as a world-changing force.
If you are just getting started with Crypto, our comprehensive crypto project guides are a great place to start. If you are looking to start trading, head over to our coin buying section to get started.
Our Mission
Our goal is to provide the clearest content on the web for Crypto and Blockchain enthusiasts. 
Rational Skepticism (no hype here)
Create Productive Discussion (and no questions are dumb)
Full Disclosure (any links, ads, or revenue-generating activities are fully disclosed)
Join us in making this mission a reality!
What We Offer
We aren't just in cryptocurrency for the love of money. We're in it for the long haul and the thrill. All of the content we strive to develop here on Reblocked is focused on helping you. We'll focus on guides and reviews to help you confidently discover the world of cryptocurrency yourself.
How This Works
Our team only consists of people who know the cryptocurrency world inside and out. Our team of experts goes through a complex, but thorough, process to treat every service we review as fair. After all, our main goal is to help you figure out what's best for you.
We go through all of the latest, best, and highest-rated services available. We'll try out each program or service to fill you in on our experience.
We take photos every step of the way. If there's a problem we run into, we'll include all of the physical evidence to make you feel like you're trying out the service with us.
We make sure to answer any of your community questions as they pop up.
Core Values
Excitement
Dedication
Passion
Humbleness
About the Editor: Matt Lui
I'm an Australian computer science student at the University of Melbourne with a passion for learning about blockchain technologies.
Blockchain white papers are often layered upon hundreds of other technologies, concepts and ideas that make them difficult for a beginner to read straight-up.
I'm here to make them simple and provide a basis for your own opinions, and use my knowledge of math, computer science and data to my analyses.
My other writing online includes tech how-to's, explainers and reviews.
Our Team
Justin Caldwell  – Cryptocurrency Architect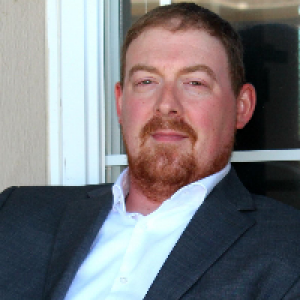 Justin loves the promise of economic freedom in our world. His passion stems from how much power can be found inside of cryptocurrency. Not only does he love interacting with the intelligent and passionate people that help to make up the world of crypto, but he loves watching how the world evolves too. He loves spending his time helping other people discover cryptocurrency.
Why am I giving advice on Reblocked?
I am deeply involved in the crypto space and enjoy sharing what I know with others.
What got you interested in cryptocurrency?
I started writing for a site five years ago. I didn't know anything about crypto. I learned so much and have only expanded my knowledge since that time.
What's one tip you would give to anyone interested in investing in cryptocurrency?
Never invest more than you can afford to lose. Crypto is very volatile and today's millionaires are tomorrow's sob stories.
Where do you foresee cryptocurrency going in in the future?
I think it will continue to gain traction and adoption, especially as people realize how much potential it offers.
What's been your biggest cryptocurrency success?
From a success perspective, I would say that I've been able to make a living writing and talking about crypto. It's an awesome industry to be a part of.
Where to Find Us
You can find us posting and participating in the following places: