Blockchain gaming is accelerating rapidly, with exciting new game announcements weekly. This page serves as a frequently updated "tracker" of "worthwhile" games.
A lot of current crypto games are not worth playing at all.
Some are pump and dumps, or click and earn type ponzi schemes. Others have horrible gameplay, kept alive only with the "blockchain" tag line.
So what makes a GOOD blockchain game?
What Makes a Great Blockchain Game
The following is criteria I've used to evaluate the best blockchain based games:
Gameplay First: As alluded to above, the best games feature a compelling gameplay draw first. A poor quality game with great blockchain infrastructure, is not very interesting. I look for teams with experience developing GAMES and an experience that focuses first on the gameplay.
Mass Appeal: Crypto enthusiasts are a small subset of the overall population. The very best blockchain games bring NEW gamers into the ecosystem with an appealing integration. In short, great crypto games enable users to join for the game, stay for the crypto. Mass appeal is also important for EARLY USERS, as the early adopters won't see much payoff with a limited player pool.
Clean UX: Related to the above point, many early blockchain games are far too technical to be approachable. If it's incredibly complicated to sign up, move coins, and understand the economics, it's going to have limited engagement with a mass audience. Clean UX can also mean "polish". Many blockchain games are wonky at best, not quite ready for prime time.
Novel Blockchain Integration: With all of the above answered, a quality crypto game should have a unique and/or value-added integration with the blockchain. There's nothing worse than "me too" blockchain features that serve no real purpose or are so obscure from the core gameplay. I like to find games where I can say "ah, this makes sense"… in short, a game that wouldn't have previously existed in as compelling a way.
Now that we've established the key criteria, here are the top blockchain games worth playing right now: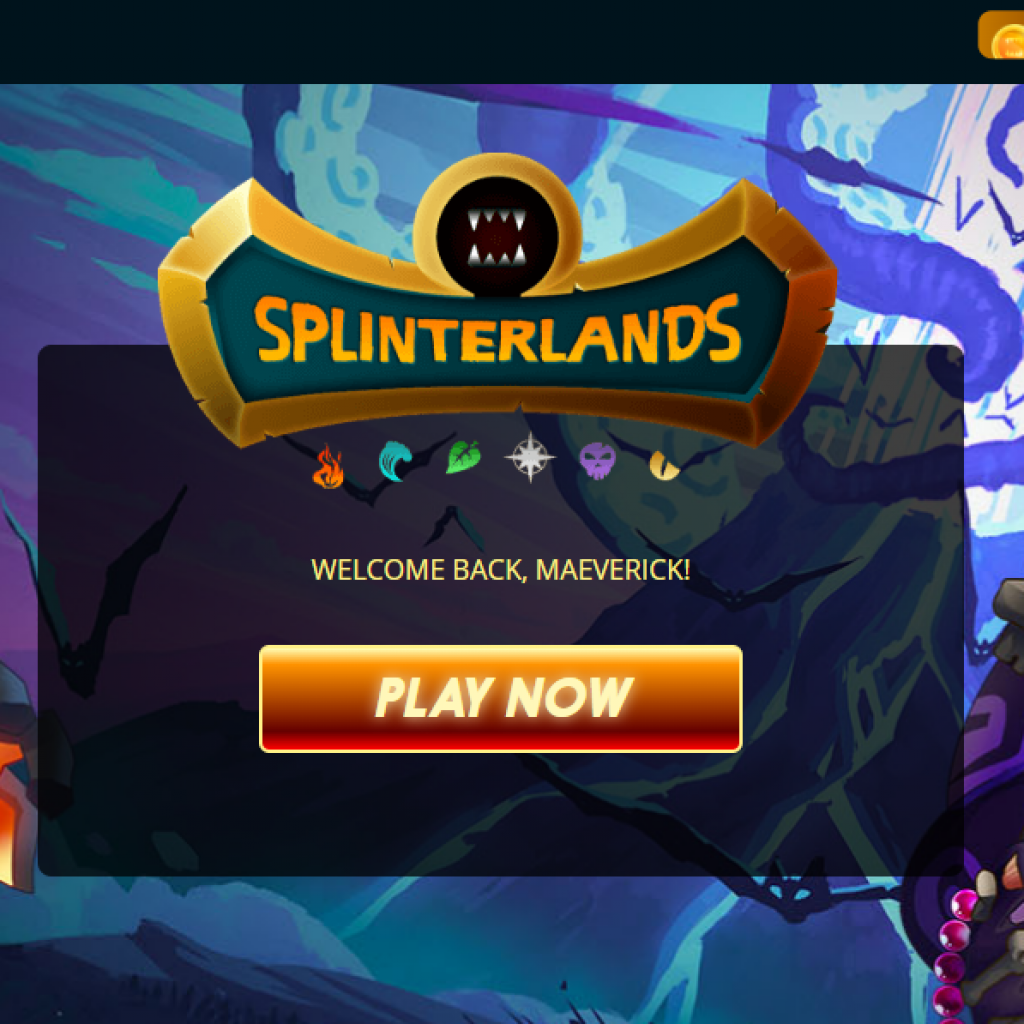 Gameplay: 9/10
Mass Appeal: 8/10
UX: 9/10
Blockchain: 9/10
Splinterlands is definitely the most accessible and matured Blockchain game I've tested to date. Originally called Steem Monster, Splinterlands combines popular elements of Hearthstone with the card format of Magic the Gathering. 
Taking inspiration from a popular card game is smart as it lends itself to the blockchain proof of ownership and trading elements. In this sense, it's a far better – more playable – blockchain experience than any of the other ambitious crypto RPGs. 
Players "battle" other players to accrue "points" that can be used to purchase new "cards" and otherwise build your deck. The Splinterlands tokens have real-world value and the universe offers various ways to earn.
Players can level up a hierarchy during a specific "season" of play (generally lasts about 15-30 days). At the end of each season, players are paid out in rewards chests based on their level (higher the level, more chests). 
Each chest functions as a sort of mystery box that can contain coins, playing cards, and various potions (can be used to increase odds of receiving high value cards for purchase). 
Beyond the rewards system (which is nice), Splinterlands seems to have mastered the gameplay + rewards balance. I'm not sure if I would play Splinterlands as frequently without the rewards, but the strategy involved in building decks and planning battles is compelling enough to be a stand-alone game. To me, this is the mark of a true crypto gaming winner.
Best of all, this is a game that can be played on any browser (mobile or desktop). They don't yet have a stand alone app as such, but I find playing on the Brave browser to work well on mobile (Brave is the recommended browser by Splinterlands). 
You can earn tokens in Splinterlands by:
Winning battles
Trading or selling cards
Renting cards
Staking tokens (called SPS)
Claiming rewards at the end of a "season" (based on your level at the time)
Airdrops (occurring randomly if you have an open in-game wallet)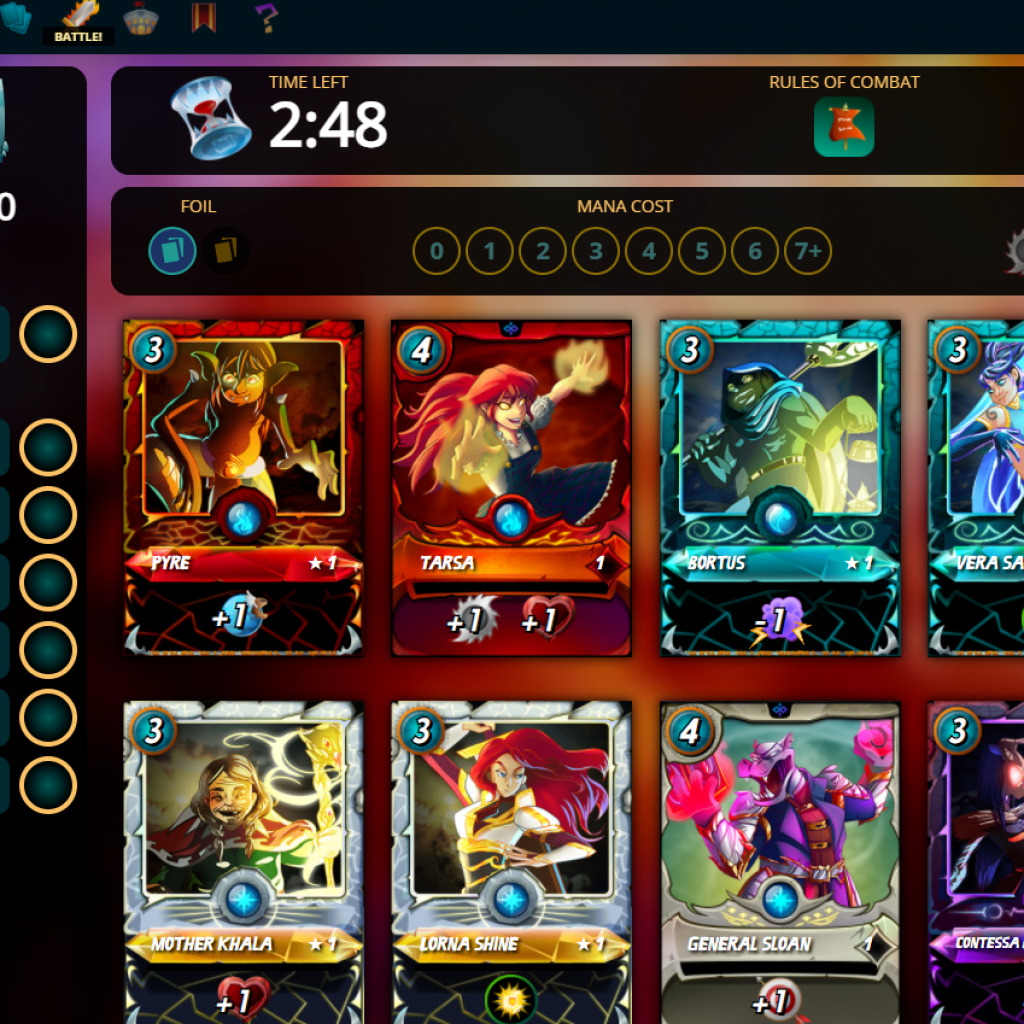 2. Upland
Upland is one of a handful of "virtual Monopoly" style games, aiming to re-create a virtual mirror of real-world locations. Eventually, every real-world piece of land can be owned, virtually. 
Gameplay: 7/10
Mass Appeal: 8/10
UX: 9/10
Blockchain: 9/10
As far as virtual real estate blockchain games go, Upland definitely has the largest player base with over 60,000 active daily users. This means Upland is validated as one of the more durable digital real estate plays. 
The UX is fairly developed and implements with the Blockchain seamlessly to verify ownership. The mobile app is also quite playable, which is more than can be said for 90% of the crypto games out there today.
In terms of gameplay, it's not really a "game" in the traditional sense. There's little treasure hunt side activities and challenges, but this isn't the type of thing you are going to sit down and spend 1-2 hours "playing". It's more of something you'll check in daily to collect UPX and spend blocks of time purchasing or selling properties, or planning buildings. 
The game is really about accumulating "collections" of interesting properties. When a new "vanilla" city is released, the collections are typically hidden for a period of time. Then the 7-10 collections are revealed. These might include owning 3-5 properties in a certain city, neighborhood, or even street. There's generally a slew of easy, medium and rare collections to accumulate.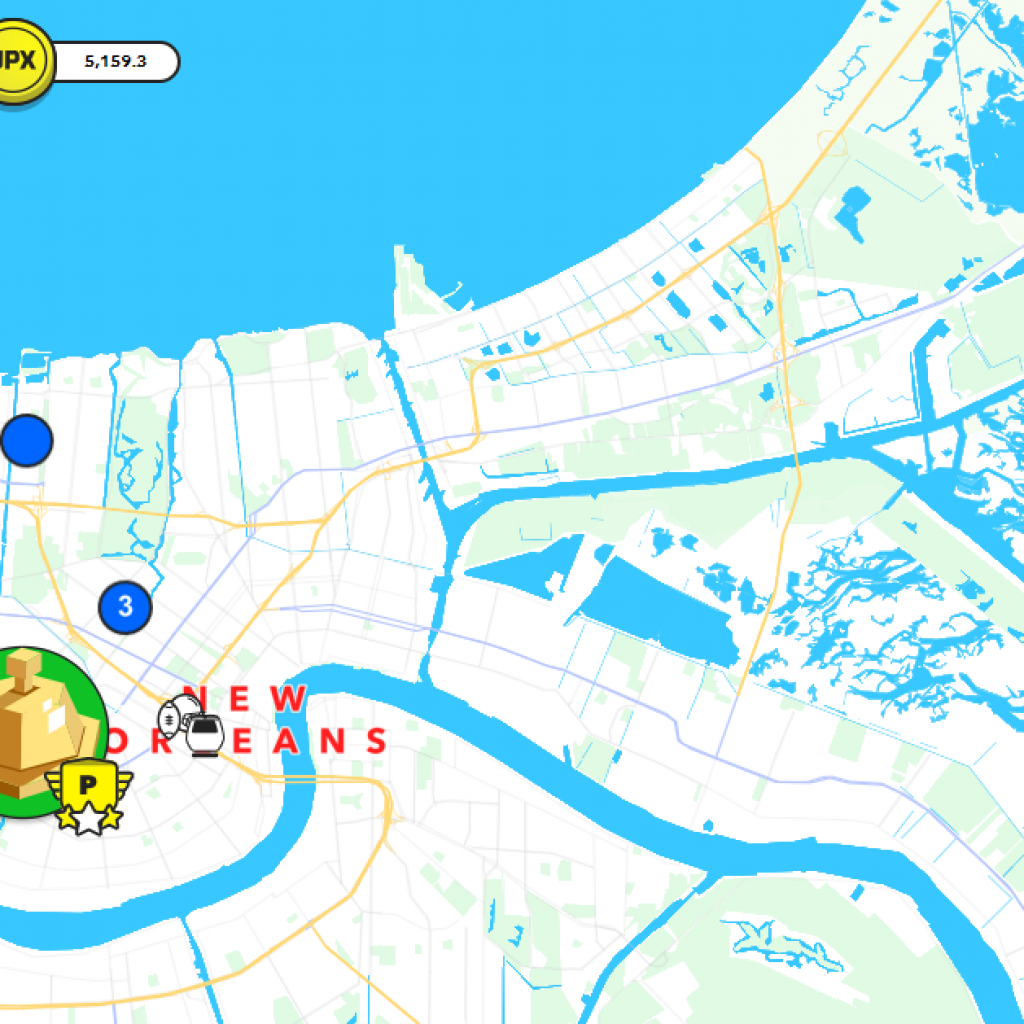 3. Axie Infinity
Gameplay: 7/10
Mass Appeal: 8/10
UX: 9/10
Blockchain: 8/10
Axie Infinity absolutely blew up in 2021 as the top "play to earn" crypto game. Whole businesses were even spawned running teams of players. It remains to be seen if Axie has the staying power to outlast the goldrush, however.
Conceptually, the gameplay is very similar to Pokemon. You must catch Axies and train them to fight other players. The game allows us to convert the rewards we receive into real crypto assets. You can also compare Axie Infinity to CryptoKitties, as it has breedable creatures.
While it's clear you can EARN with Axie, I question whether people would adopt this game on it's own, without the financial incentive structure. 
The good news is that given the popularity and implicit funding available now, developer Sky Mavis plans to roll out new features in an "open pet world". It's definitely a game to watch and/or establish a foothold in. 
4. DeFi Kingdoms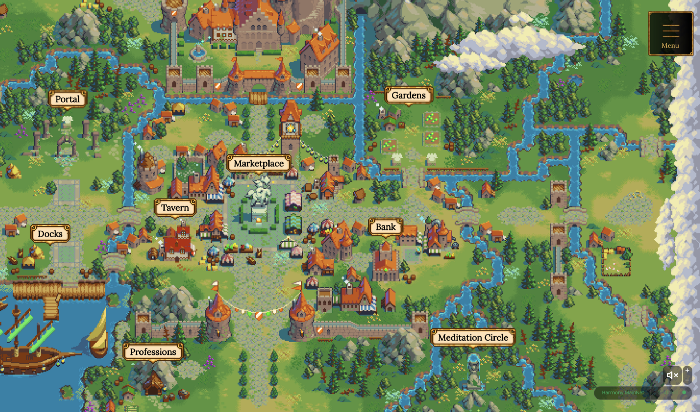 Gameplay: 6/10
Mass Appeal: 6/10
UX: 5/10
Blockchain: 10/10
DeFi Kingdoms is in an entirely separate class for the ambitious full-spectrum blockchain integration. Every gameplay access incorporates crypto, from farming and min to character (hero) generation and interoperable NFT integration.
DeFi Kingdoms is not merely a point and click rewards system (with a crypto tagline); it's a full fledged crypto universe.
After reading this awesome review from Hans HODL, I immediately jumped in to register.
That said, DeFi Kingdoms is VERY rough around the edges still. The UX feels beta (and it is). As such, it's fun to explore and imagine the possibilities, but still requires a lot of time and investment to understand the various gameplay elements.
Another pet peeve I have is the incredibly frustrating sign up process. Where Axie, Upland, and Splinterlands have mastered the easy signup, DeFi requires complicated wallet integrations.
What's more, the token (Harmony One) needed to get started isn't readily available on every platform. I finally had success purchasing it on Crypto.com here.
Honorable Mentions: NFT & Crypto Games to Watch
While the above games are very playable and compelling, there are some other games I'm watching. I didn't find them super compelling just yet, but piqued my interest:
SecondLive: Kind of like the closely named "SecondLife" game back in the day, SecondLive is a virtual world. It basically takes the Upland concept a step further. It's a huge undertaking and likely needs mass adoption to fully develop. It's currently a "top 10" game by users, but a fraction of the gaming ecosystem interested in blockchain gaming is still a small number. 
The Sandbox: Big, open-world, unformed sandbox-style. It's hard to know "what" this game is just yet, but it shows some promise as an open world experience. The key driver is likely user adoption and the development of Roblox-like ecosystems of in-game builders. 
Decentraland: Similar to The Sandbox, this land-based universe aims to foster a network of mutually supportive sub-communities. It's helpful that the tokens are widely available (even on Coinbase), but still remains to be seen how many "open-world" sandbox style games can mutually co-exist together. 
Most Anticipated Crypto Games in Development
While the above games represent solid gameplay and economic ecosystems already, there are a number of titles I am even more excited about going forward. 
Clearly we are just in the first innings of the "Web 3" gaming golden age.
EmberSword: This promising MMORPG aims to introduce compelling gameplay (PvP and PvE) with blockchain property and rewards. The game release is expected sometime in 2022, although it's unclear how playability it will be at launch. They aim to launch first as a browser based game, then mobile and finally consoles. 
SkyWeaver: Technically in Open Beta, SkyWeaver appears to capture some of the card based playability of Splinterlands with more advanced strategies, effects, and spells akin to Magic The Gathering. Also promising that they've received financial investment from Reddit co-founder Alexis Ohanian. 
Moonray: Using the Ethereum ecosystem, Moonray is one of the more ambitious AAA-looking titles in development. The game promises an immersive 3rd-person RPG in a Sci-Fi setting with play-to-earn functionality. There's still a lot we don't know about this one, but if it takes off it could portend good things for the higher budget blockchain gaming community.